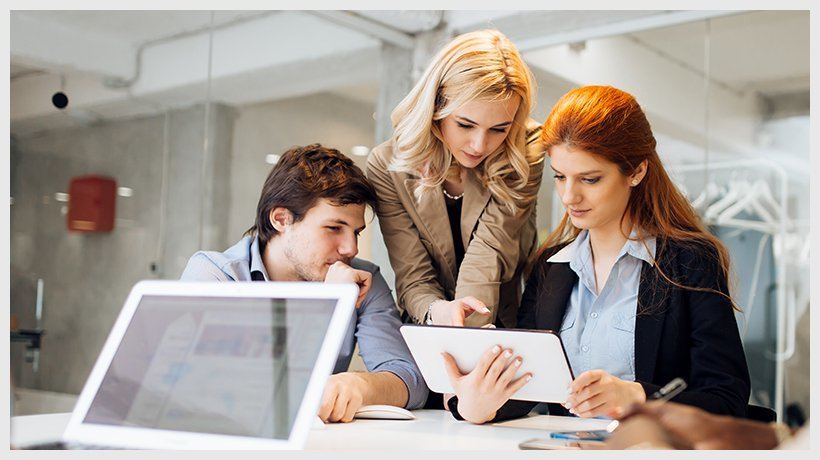 Language labs are wrongly perceived by many teachers to be outdated and impersonal but the truth is that this tool is very much effective and can be versatile to allow students to learn in the most convenient way. However, they should not be used solely by any educator but as a veritable part of your teaching arsenal.
Gone are the days when language labs are only stocked with CD players, Cassette tapes and microphones. Now, they are customized to be computer rooms with state-of-the-art software designed specifically to enhance learning and teaching. There are many ways a language lab can aid learning process including the fact that students can be accessed for their listening and speaking skills; students can privately better their English practice without being shy; students tend to pay more attention to a programmed device, and adjustments can be made to suit students' individual needs. There are some highly effective ways to fully maximize the use of English language labs. Some of them include:
#1: Maximize the recording technology
When students pronounce English words, they may not be able to detect the mistakes and correct their wrong pronunciations but when they use an English language lab with a recording technology, they are able to record and listen to their own speech or pronunciation of words. This enables them to listen over and over again and correct their own mistakes. As an educator, record your students speaking or reading scripts and correct them based on their errors on stress pattern, rhythm, and pronunciations.
#2: Leverage on guided study sessions
Allowing your students engage in activities like speaking, reading, listening and writing in an English language lab gives them an opportunity to make research and utilize the internet facilities. Give your students scenarios to assess in guided study sessions. This is far better than allowing them make choices of what they want to study. You as a teacher have more control over the course content in a language lab than in a classroom setting. Students research for answers to English problems than being restricted to the use of a bilingual dictionary during guided study sessions.
#3: Utilize the best language lab software
You can introduce many websites or programs to teach your students in an English Language lab. This can help you develop creative ways of teaching effectively because students can easily make use of a computer in the lab to execute any task or lesson. You can get resources like Robotel esl-lab among many others to effectively pass knowledge in an English Language lab. Information that is built in the lab can be assessed from outside using the cloud software.
#4: Use visuals
One of the ways to engage your students to become creative is to expose them to PowerPoint presentations with pictures of people performing different actions. Then ask them to describe the pictures using different functions like the present, past and future verbs. This is really entertaining because your students are allowed to stretch their imaginations thereby coming up with different expressions.
The English Language lab is an innovative tool that can make the teaching and learning process easy and fun-filled. Talk to your head teacher or principal and start a language lab in your school today.