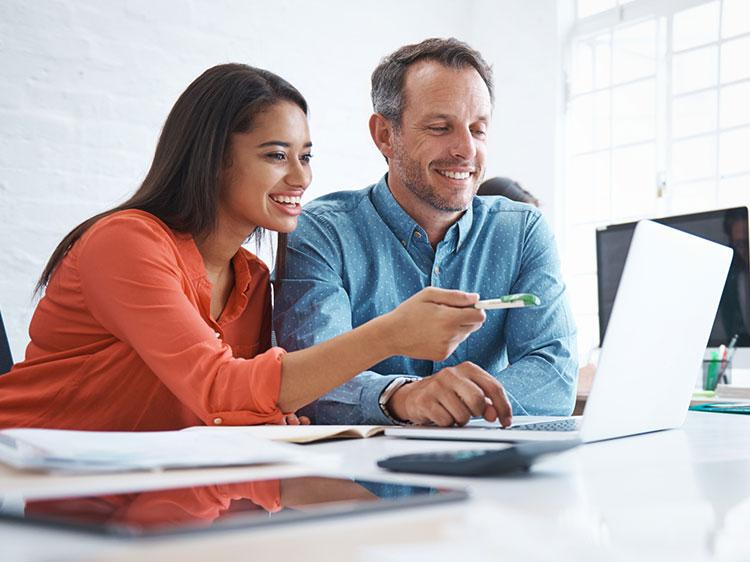 Job hunting is a sales process. The product is you. Your value is in your skill set and how it will benefit your potential employer. But it isn't just the ability to do the job, it is the ability to sell your leadership ability.
Show don't Tell
When I've hosted job interviews I find that some of the best ways to identify leadership, and creativity, is to ask unconventional questions. One of my favorite is 'how can you make this company money.' I really don't care what is said. I want to know what type of person I am talking to. Will their answer be too the point, self-centered, and number oriented? Or, will they talk about people, leadership styles, delegating, and listening.
The words you use, and the details you give, will either tell me 'what' you can do or 'how' you did it. If you are a good manager then you should be able to show me what you did, and how you did it – in a few paragraphs.
Planning or 'As You Go'
I want to know if the management candidate has a plan. Do they have structure. Are they follow servant leadership methods? If you use the term 'servant leadership' then I will probably ask how you build trust, and how you ensure that the work is complete. I will ask about your benchmarks.  I will probably ask you how you can be tough, and a servant leader.
The truth is in the details. If a job interview professional asks how you can avoid screwing up. A Creative leader will already have a few methods. The method doesn't matter. Communication, delegation, or symbolism.
If a management candidate tells me that they have good communication styles, then I expect them to be good story tellers. I want to hear the story behind their words. Is there dialogue or discussion?
Notice – that it isn't what you say that will put your resume on the top of my 'second interview' pile. It is how you use the skills you claim are your strong points. I also want to hear the theory, so that I know you are not 'shooting from the hip'.
Self-Assessment
A creative leader regularly sits back and identifies things they should stop doing. What elements of your management strategy are not creating energy. It takes an immense amount of energy, from the whole team, over a sustained period of time, to fuel success. But nothing is 'perfect' on day one. Like everything in history, everything tangible, and intangible, evolves.
A job interview professional is interested in knowing how you handle the evolution, problems, and conflicts. Anyone can run a perfect blueprint plan if nothing goes wrong. What happens when things go wrong?
Career Development Team
Don't tell a job interviewer that you are a team player and understand the importance of collaboration if  you haven't developed a team to help you market your skills and land you the right job. The Management candidate's relationship with their recruiter is their most valuable capital. A good recruiter is not interested in short-term or single placement clients.
In the hospitality industry a recruitment firm's reputation grows with their client's careers. Recruiters need to know who you are. It is very frustrating when a recruiter pitches a candidate as the perfect candidate for a job posting, but the candidate in the job interview isn't the person pitched.
It is very important that you do not misrepresent yourself to your recruiter. They need to know exactly who you are, what you can offer.
Working with a career coach can help define your goals and set your career on the right path. It also gives the job interviewer the opportunity to 'see' that you are serious about your career, and that you are not entering the job interview with no goals, or just because it was your only offer.
Keep Focused
No matter how you sell your creative ideas, don't forget that the first key to good leadership is the ability to always remain focused.  If your focus wains, then your communication will become disjointed.
Focus is more than the ability to stay on point. It is the ability to keep others on point as well. To say things in a way that others will listen, to discuss not dialogue. It takes skill to be able to maintain a solid management style.
Leadership is Derived from Influence
Contact – Give your team time. Work with your team.
Communication – Listen, repeat, and affirm.
Connection – this is a bond built on respect, honesty, and confidence
Contribution – this is your confirmation that true influence is established and nurtured.
No matter how creative your leadership, if you cannot prove to the job interviewer that you can be creative, and a solid leader then you may not land the job.
Remember that no matter how creative or effective you are as a leader, you must work with other managers and executives within the company. Your plans cannot conflict with theirs. You will need to negotiate, collaborate, and compromise to make sure that the company profits.